Article By Stephen Brock
The upcoming release of the film version of Orson Scott Card's, Ender's Game, might spark an interest in similar stories for young adult readers. Listed below are a variety of books with similar themes to Ender's Game that the Cobb County Public Library has in the collection for checkout. For further read-alike ideas for this book and others please use Novelist, available in the E-Library on the library website.
Variant by Robison Wells
After years in foster homes, seventeen-year-old Benson Fisher applies to New Mexico's Maxfield Academy in hopes of securing a brighter future, but instead he finds that the school is a prison and no one is what he or she seems.
Action-packed, plot driven, fast-paced, suspenseful. Recommend for grades 7-12.
Dark Life and Rip Tide by Kat Falls
In a near apocalyptic future, rising oceans have resulted in overcrowding around the world. As a result, a few brave pioneers have taken to the sea and started an underwater colony. Ty, who has spent his entire life tending to his family's underwater farm, hopes to have a homestead of his own someday. But when his home is attacked by outlaws, Ty finds himself teaming up with a topsider and facing down a deadly rogue government.
Action-packed, world-building, fast-paced, suspenseful. Recommended for grades 3-10.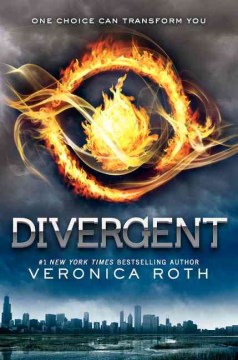 Divergent (a trilogy) by Veronica Roth
In a future Chicago, sixteen-year-old Beatrice Prior must choose among five predetermined factions to define her identity for the rest of her life, a decision made more difficult when she discovers that she is an anomoly who does not fit into any one group, and that the society she lives in is not perfect after all.
World-Building, suspenseful, post-apocalyptic. Recommended for grades 8-12.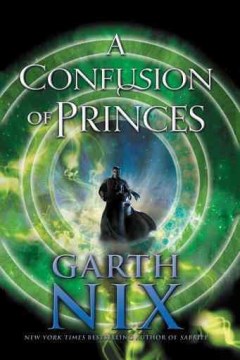 A Confusion of Princes by Garth Nix
"Battling aliens, space pirates, and competitors, Prince Khemri meets a young woman, named Raine, and learns more than he expected about the hidden workings of a vast, intergalactic Empire, and about himself"–.
Action-packed, world-building, plot-driven, fast-paced. Recommended for grades 7-12.
Starship Troopers by Robert Heinlein
With Earth embroiled in a vast interplanetary war with the "Bugs," a young teen recruit in the Federal Reserves relates his experiences training in boot camp and as a junior officer in the Terran Mobile Infantry.
Fast-paced, world-building, action-packed, menacing, first person narrative, science fiction, morality of war. Recommended for grades 10-12.
Mobile Suit Gundam 0079 by Kazuhisa Kondo
The Principality of Zeon has declared its independence from the Earth Federation, and subsequently launched a massive war of independence, a war which has raged in every continent on earth and in every space colony. Through the use of humanoid like mobile suits, Zeon has the advantage until the Earth Federation unveils the Gundam. A crew of refugees aboard the carrier White Base set out to change the course of the war.
Action-packed, fast-paced, world-building, Manga. Recommended for grades 8-12.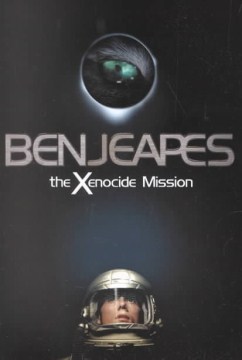 The Xenocide Mission by Ben Jeapes
In a far-distant solar system, Lieutenant Joel Gilmore and his space observation team are suddenly attacked by the very aliens they were sent to watch.
Action-packed, world-building, military science-fiction. Recommended for grades 6-12.
The Ear, the Eye, and the Arm by Nancy Farmer
In 2194 in Zimbabwe, General Matsika's three children are kidnapped and put to work in a plastic mine, while three mutant detectives use their special powers to search for them.
Science fiction, funny, engaging, world-building, character-driven. Recommended for grades 6-12.
Evil Genius by Catherine Jinks
Child prodigy Cadel Piggot, an antisocial computer hacker, discovers his true identity when he enrolls as a first-year student at an advanced crime academy.
Action-packed, fast-paced, suspenseful, compelling. Recommended for grades 6-12.
The 5th Wave by Richard Yancey
Cassie Sullivan, the survivor of an alien invasion, must rescue her young brother from the enemy with help from a boy who may be one of them.
Alien invasion, apocalyptic fiction, multiple perspectives, suspenseful, compelling. Recommended for grades 8-12.
Alien Feast by Michael Simmons
In 2017, human-eating aliens have kidnapped two scientists who might cure the disease that is destroying them, and twelve-year-old William Aitkin, his elderly, ailing Uncle Maynard, and the scientists' daughter, Sophie, set out to rescue them.
Science fiction, alien invasion, action-packed, lively narrative. Recommended for grades 2-8.
The True Meaning of Smekday by Adam Rex
In the chaotic turmoil that follows the Boov invasion of Earth, eleven-year-old Gratuity Tucci finds herself driving her mother's car to Florida, where all of the humans are being relocated, with her cat and a renegade extraterrestrial named J. Lo as her copilots.
Humorous science fiction, silly, wordplay, fast-paced. Recommended for grades 2-12.